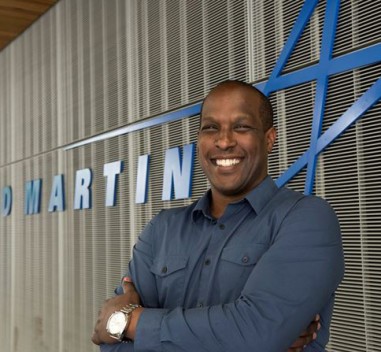 Eba Mohamed
Year: 2015
School: Mission Valley ROP
Location of school: Union City, CA
Company: Lockheed Martin
Subject: Automotive Technology
Outcomes: My work on solar array designs for EV Charging Stations at Lockheed Martin led me to revise my classroom curriculum to be more relevant to today's workplace.
Background
I have a technical background in Automotive Technology and became an Automotive Instructor.
With a deep desire to teach my students current industry trends, I continue to further my education
in many areas, and I'm currently focusing on education in Energy Innovation and Emerging
Technologies.
Fellowship Experience
My fellowship experience was phenomenal. It surpassed all I ever thought it would be and more.
I was tasked with working on a project and technology that was new for the company, and I was
given the freedom to test, evaluate and direct the project based on my input and ideas.
Results
The impact on my students went beyond anything they or I have experienced. Because of the
inspiration I received working at Lockheed Martin, I decided to go beyond my prepared Educational
Transfer Plan (ETP), The Design of a Solar Array for an EV Solar Charging Station. In addition to the
design of the EV Solar Station Array, my students built the EV Solar Charging Station and an Electric
Vehicle. We went on to become the national winners of the Samsung "Solve for Tomorrow" STEM
Contest Community Choice Award out of 4,100 contest entries, and were asked to participate in the
White House Science Fair. What an experience for all of us!