What We Do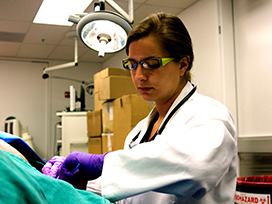 Each summer for the past 32 years, we have recruited companies, universities, and research labs to host local educators who want to see how STEM concepts are applied to real-world problems.
Our Summer Fellowship is a full-time, eight-week placement where each teacher fellow works with an experienced mentor to complete a challenging project for their host organization.
Over the course of the summer, Ignited coaches train teachers to incorporate learnings into new curriculum to engage and inspire students when they return to the classroom.

"Our Summer Fellow added valuable perspective and insights that helped set us up for success
in the next phase of our project. – Kim B, Mentor at Genentech