Workforce Development Programs
Developing your local workforce requires balancing the skills you need with the the training and development available. That's why Ignited's programs establish strategic partnerships between companies, teachers, and schools to assess your skill gaps and implement clear plans to close each gap.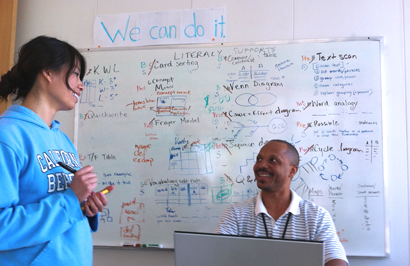 Company Experience Weeks
Teachers participate in a week-long immersion program to better understand your company and the skills and careers you need to build and sustain a strong workforce.
Virtual Internship Program
Students build a deeper knowledge of your company and possible careers with our teacher-led virtual internships. These integrate seamlessly with your existing program and create opportunities to engage a wider group of students.
Career and Education Partnerships
Our network of partners focuses on enhancing, designing, and delivering the content and other career training needed for cutting-edge technologies and scientific research.

To learn more, click below or download our Portfolio Overview. You can also check out our one-page overviews for the Company Experience Weeks, Virtual Internships, and Career and Education Partnerships programs.
Create company
Experiences
Teachers and their students learn more about your company and careers
Explore virtual
Internships
Students experience your company and careers directly from employees
Join powerful
Partnerships
Bringing together educators, companies, and partners to close skill gaps