Top Talent Diversity Development Program
Diversity matters. Especially in your next group of Directors, Senior Directors and Vice Presidents. To empower the right talent, you'll need programs they can lead that showcase their skills across your entire business. Our one-year rotational program does that, and more.
Participants focus on three areas:
1) Identifying under-served schools
We find the right local schools for ongoing engagement
2) Leading Summer Teamwork Projects with teachers
Summer projects at your companies build stronger collaboration and project
leadership skills for your teams
3) Equipping employees to be brand ambassadors and role models
Employees head back to school and work on activities such as mentoring students, creating STEM experiments and judging science fairs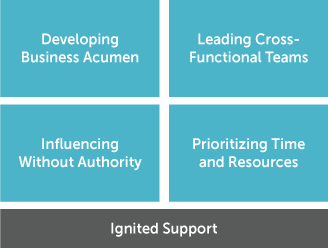 The program integrates with existing leadership and diversity programs. You can learn more with our short program overview.
Getting
Started
Create a powerful development program for your company
Development for key
Teams
Build teamwork with hands-on, collaborative summer projects
Experiences for all
Employees
Create life-changing experiences that engage and retain your employees