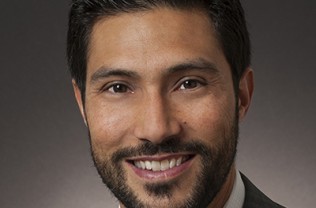 Ari Vogel

Lockheed Martin employee for 13 years. Senior Manager on the Vehicle Integration Team since March 2015.

Ignited Mentor 2015-2017.

Fellowship Project:
Risk reduction testing for new battery technology insertion.

Experience:
I was surprised how quickly our Fellow integrated into our team, learned the purpose of the risk reduction testing and proactively took on assignments. He brought intelligence, diversity and energy in troubleshooting tough technical issues with high value hardware.
The idea of exposing our community's STEM educators to real world applications of the material they teach and then having them bring it back to the classroom to energize students, is a noble mission. I will continue to support this initiative to help foster the next generation of engineers/educators because it will ensure America continues to thrive.
Outcome:

"The diversity of the Fellow's thoughts and ideas greatly contributed to the success of our project, and his insights into creatively teaching STEM motivated me to attempt exciting experiments with my son."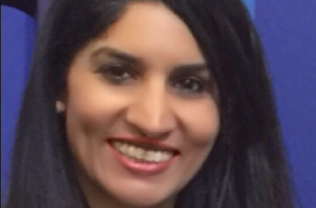 Pavani Reddy

Cisco Systems Director, Marketing Operations for 20 years.
Ignited Mentor 2012-2015.
Fellowship Project:
I was able to mentor teachers into my organization for two different projects. The first was to assist in Engineering Operations to draw Headcount and budget reports and the second was to research product growth within the financial sector.
Experience:
The first year I was a mentor to a teacher was because I was assigned this task by my supervisor. However, that experience completely changed my thinking on what value the Ignited partnership of bringing teachers as summer Fellows to Cisco brings to the table. The math teachers I've worked with have brought great analytical skills and hence are great at understanding or honing business operations skills.
Outcome:
"Cisco strongly believes in community outreach programs and giving back, and having a pool of teachers that can learn technology and be able to work as summer Fellows has worked out great."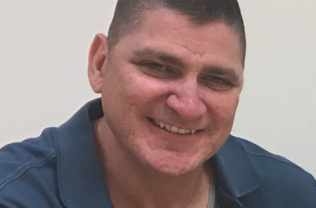 Darryl Dyson
Synopsys IT Project Manager for 12 years.
Ignited Mentor 2004 – 2017.
Fellowship Project:
The projects have been IT Maintenance vendor consolidating and forecasting for network, Security and Corporate Applications.
Experience:
I continue to mentor Fellows to help support the conduit from a business environment to the classroom. It's a win win situation – our IT department is provided key support and the practical experience can be channeled into the school curriculum.
Outcome:
"It's always enriching to work with the teachers who are ready to tackle any project or task given them."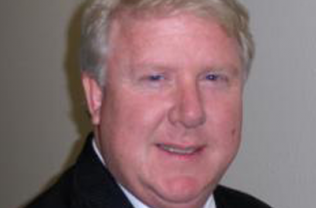 Christopher Kitts
Director of Robotics Systems Laboratory and Professor at Santa Clara County for 16 years.
Ignited Mentor 2004 – 2008 and 2010 – 2016.
Fellowship Project:
We're currently working on a new maker education outreach program. This includes a 28′ trailer that will become a mobile maker lab that we can take to schools. This program includes several curricular modules that we're creating with local teachers so that we can support their activities in meaningful ways.
Experience:
Having teachers contribute to these activities and be a part of our team benefits us as well as the teachers. We often maintain a relationship with the teacher once he/she leaves, supporting their efforts through our outreach program.
Outcome:
"The Summer Fellowship program provides a fantastic partnership between local teachers and engineering organizations in the Silicon Valley. We're very pleased that our partnership helps the teachers and their students by bringing real world examples into the classroom."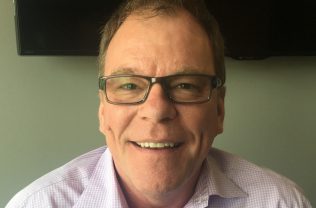 Dave Finn
Project Executive in the Operations Department at Blach Construction for 13 years.

Ignited Mentor 2016.
Fellowship Project:
Our Fellow worked with a team who managed a summer modernization on a school site, mainly focused on HVAC and roofing work. It was a very quick summer project that had an incredibly tight time frame in order to be completed before the students came back to school. She also helped our Vice President of Preconstruction Services with a special project and she did an amazing job with that as well.
Experience:
Our Fellow was so surprised about all the different career opportunities in construction, and specifically career opportunities for females in construction. She was a member of our team and contributed every day to our success as a company over the summer. The value in the program is so obvious by seeing how well the summer went with her on the Blach team. We ended up with a teacher who was a perfect fit for our company and we feel very lucky.
Outcome:
"I love that our Fellow could take the lessons she learned over the summer and transform them into a project-based activity for her students."