What is the Ignited Summer Fellowship?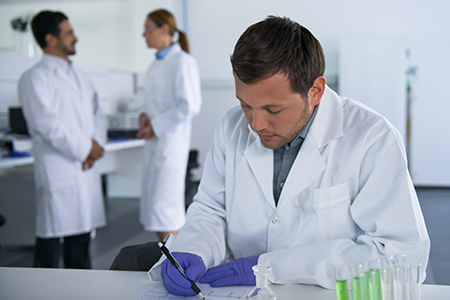 Our Fellowship is a full-time placement that lets teachers experience first-hand what it takes to be successful in today's industry and research environments. Teachers are matched with a leading company, university, or research lab where they spend eight weeks working with an experienced mentor to complete a meaningful real-world project. Fellows gain skills, share experiences, and develop their own tailored STEM curriculum to engage and inspire students.
Eligibility & Timeline
Fellowship Benefits
---
Compensation
Earn up to $9,000 in income:
Fellows receive a stipend of $7,000, plus up to $2,000 in Fellowship Grants
Learn More
DEVELOP NEW CURRICULUM
Spend 10% of your Fellowship creating a plan to transfer knowledge back to the classroom
Learn More
CAREER GROWTH
Earn professional development hours and/or university course credits
Learn More
EXPOSURE TO INNOVATION
Gain new skills and learn more about the latest technologies and techniques
SCHOOL RESOURCES
Build relationships with your Host for student site visits, educational programs and other resources
NETWORKING OPPORTUNITIES
Belong to a professional community of educators supportive of risk taking and innovation
Process and Timeline for Summer 2020
December - March
Complete Application
Submit application by mid-February for best chance of securing Fellowship.
JUNE 13th
Orientation
Attend an in-person orientation.
MARCH - MAY
Review Projects
Express interest in Fellowship projects submitted by Host organizations.
JUNE - AUGUST
The Fellowship
Complete the eight-week, full-time Fellowship and attend all meetings.
APRIL - JUNE
Interviews and placements
Phone, in-person or Skype interviews are held until all spots are filled.
SEPTEMBER - MAY
The Classroom
Implement Education Transfer Plan at your school and complete Summer Fellowship Impact Report.
Eligibility & Timeline
Program FAQ