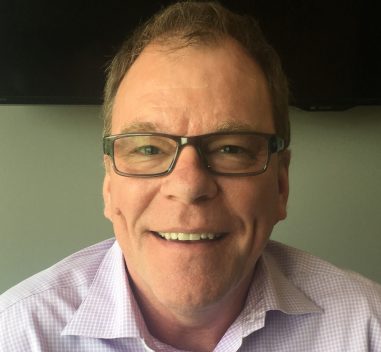 Dave Finn
Year: 2016
Company: Blach Construction
Title: Project Executive
Department: Operations
"I love that our Fellow could take the lessons she learned over the summer and transform them into a project-based activity for her students."
Background
I'm a Project Executive with Blach and I've been in that role for 13 years. I was chosen to mentor our Teacher Fellow because I am seen as a mentor to many employees around the company and I really enjoy doing it. I would definitely continue to mentor teachers through Ignited that possess great energy, excellent work ethic, and intelligence, like the teacher we worked with this summer.
Fellowship Project
Our Fellow worked with a team who managed a summer modernization on a school site, mainly focused on HVAC and roofing work. It was a very quick summer project that had an incredibly tight time frame in order to be completed before the students came back to school. She also helped our Vice President of Preconstruction Services with a special project and she did an amazing job with that as well.
The Experience
Our Fellow was so surprised about all the different career opportunities in construction, and specifically career opportunities for females in construction. She was a member of our team and contributed every day to our success as a company over the summer. The value in the program is so obvious by seeing how well the summer went with her on the Blach team. We ended up with a teacher who was a perfect fit for our company and we feel very lucky.