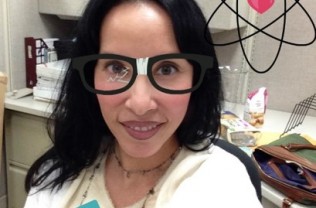 Andrea Salas
Educator for 21 years. Currently teaching Algebra, AP Statistics, and AP Computer Science.

Company:
Lockheed Martin

Experience:
"From beginning to end, my experience with Lockheed was phenomenal! This was in no small part attributable to my three mentors, all of whom generously shared their time and experience with me. During my Fellowship I created a time-scaled, project plan template for the development & testing of a safety component of the THAAD missile program using Microsoft Project."

Outcome:
"It was eye-opening to see how our best and brightest civilians are working to keep us safe, driving technology forward in the process."
"As a veteran teacher, I wanted to take on greater leadership roles in both my school and in the education community. My summer as a project manager exposed me to the planning tools and skills necessary to create and execute a complex project from beginning to end.
My leadership role has increased exponentially at my school since my Fellowship and I have single-handedly created the first every Computer Science career pathway at my school."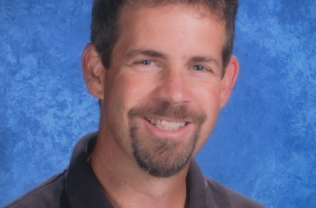 Keith Guernsey
Educator for 11 years. Currently teaching math and science at public elementary schools.
Companies:
Lockheed Martin, EMC Corporation

Experience:
"At both Lockheed Martin and EMC, I had the opportunity to update my workforce skills, be a part of very talented and supportive teams, and became knowledgeable with relevant information regarding the tech industry."

Outcome:
"The experiences that I've had through the organization have helped me to progress as an educator in math and science. I am now much more driven to provide engaging and relevant experiences for my students."
"I have been inspired to release myself from traditional methods of teaching and provide my students with more engaging and relevant activities. A 5th Grade student started my class thinking she was not a good student. During the past school year, she turned out to be one of the most scientific thinkers in my classroom. She became intensely interested in the science activities that we were doing. I saw her change from someone disinterested in learning to a student with a love of learning, and confidence in her abilities."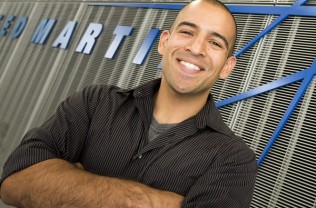 Kenny Contreras
Educator for 8 years. Currently making math real and tangible for high school students, introducing technology and real-world procedures into the classroom, and preparing students for success in STEM careers.

Company:
Lockheed Martin

Experience:
"The Lockheed Martin Summer Fellowship was an experience like no other. I learned about different technologies used all over the world, saw the complexities of satellites, and learned about the many different careers available in the tech industry."

Outcome:
"The Fellowship gave me insight that I would not be able to receive anywhere else and I am thankful for the opportunity to learn and grow over the summer."
"With the implementation of my Educational Transfer Plan into my curriculum, I feel that I really bring a whole new level of enrichment to my classroom and make math and technology more real for my students."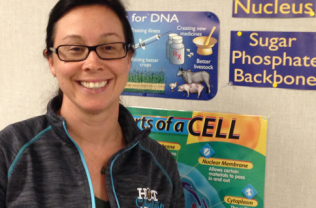 Stephanie Ruzicka
Educator for 14 years. Currently teaching 7th grade life science, 8th grade physical science, and AVID. Became an Ignited Coach to support fellow teachers.

Company:
Stanford University

Experience:
"As a Fellow, the insights I have gained within the professional and university science community have given me new curriculum ideas and teaching concepts to share with my students. In addition, the networking opportunities that Ignited has provided for teachers throughout the Bay Area have given me connections that I have accessed throughout each school year."

Outcome:
"During my Fellowships at Stanford University I attended research lectures that I have shared with my students each year."
"The students in my classes have experienced curriculum that introduces them to what Life Cycle Assessment is and how it applies to the engineering field. This is curriculum I have utilized and modified each school year since my fellowships. It ties in very well with the engineering focus of Next Generation Science Standards."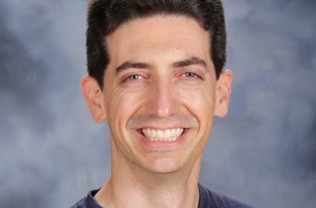 Michael Bautista
Math teacher passionate about connecting math to real-world issues, helping students develop problem solving skills, integrating technology into lessons, and creating math songs. Became an Ignited Coach after completing three meaningful fellowships.
Companies:
IBM, Intel, Synopsys

Experience:
"At IBM I helped analyze and improve energy efficiency of server rooms. I created video tutorials for Intel and Synopsys and worked with teachers as a Coach to develop innovative lessons that connected their summer Fellowship work with their curricula."

Outcomes:
"From my Fellowships, I've develop curriculum that has helped high school students make connections between math and real issues, such as the environmental impacts of paper use at the individual and school-wide level."
"I developed several Education Transfer Plans (ETPs) that have helped students connect math to environmental awareness and that have helped staff better integrate technology into their classrooms."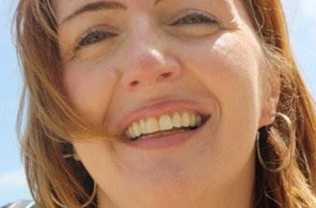 Maria Laws
Educator for 23 years. Currently teaching Biology and Chemistry.
Companies:
UC Berkeley, Stanford University, Genentech
Experience:
My work with the Payne lab at Stanford took a sensitive teaching topic—evolution—and gave me the background and tools that allow me to discuss it with confidence and connection. I was excited to learn from the team about the ways that scientists take clues from the past and translate that data to infer, confirm, and expand out our thinking about how life has evolved across geologic time.

Outcome:
My students love knowing that I got to work with a science lab at Stanford and that the work we did matters in the broader scientific community.
My Fellowships have helped me to bring myself and the world into the classroom in ways that continue to encourage my students to go beyond our classroom walls and explore things that are new and interesting to them, things they hadn't thought about before.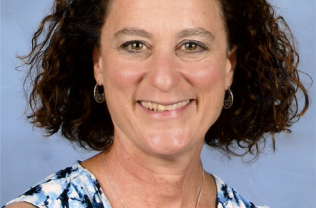 Debra Dimas
Educator for 26 years. Currently teaching Integrated Science, Chemistry, and various levels of Physics ranging from Conceptual Physics to AP Physics 2. Currently the advisor to school's FIRST robotics team and Interact Club. Became an Ignited Coach to support fellow teachers.
Company:
IBM

Experience:
"I held two Fellowships at IBM where I experimented on lap shear strength of O-rings used in computer hard drives using an INSTRON Machine and performed Thermal Analysis on temperatures effects on adhesives used in hard drives. I'm currently a Coach supporting Teacher Fellows in their Fellowships."

Outcomes:
"The organization gave me a chance to experience real science and what skills my students need to learn. It changed my approach to teaching realizing that student learning happens more when students are doing than when students are listening."
"I have added more inquiry based activities which the students enjoy and allows them to have real experiences on which to attach new knowledge."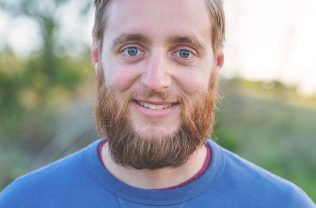 Theo Dykzeul
Educator for 8 years. Currently teaching Algebra 1, Geometry, and Statistics.
Companies:
Synopsys, Mentor Graphics

Experience:
"Working at Mentor Graphics taught me the importance of teamwork and collaboration. When I had a question, or one of my team members needed help, we were always there for one another."

Outcome:
"Students gained work skills in class through collaboration and teamwork as well as presentation skills."
"When creating projects for students to complete in class, I make sure to create a general theme that will allow students to choose a more specific topic for research. This creates more of a by-in from the students, since they are researching topics they are interested in. I then require students to create PowerPoint presentations that utilize skills industry professionals use, as well as go through a strict presentation rubric so students are prepared to present their findings. These presentations allow students to gain more confidence when speaking in front of others, and allows them to know how to present to an audience by maintaining eye-contact, correct hand posture, and clear and slow speech."
"I am glad Mr. D worked over the summer so we could gain other skills necessary to work in a job." 11th grade female student.