This Giving Tuesday, Consider Funding Non-Profit Collaborations Advancing Equity
November 27, 2023 – Santa Clara, California – 2023 has seen a rise in "collaborative funding," or philanthropic organizations coming together to co-fund projects. But what about funders choosing to support collaborations? Collaborative efforts are being increasingly heralded as they afford organizations the ability to pool resources, improve efficiency, and leverage strengths to expand reach. The philanthropic community has also begun to recognize we need effective large-scale collaboration to have a more equitable and just impact for people of color and other historically marginalized groups.
Ignited's Learning Community: Empowering Teachers, Shaping Futures in Cybersecurity
October 30, 2023 – Santa Clara, California – In a world where technology has become deeply woven into the fabric of our daily lives, the importance of cybersecurity education cannot be overstated. Nader Sehatbakhsh, Assistant Professor at UCLA's Department of Electrical and Computer Engineering, recognizes the pivotal role that cybersecurity plays in our ever-evolving digital landscape. He actively engages in Ignited's Learning Community, driven by a profound belief in the transformative power of education and its potential impact on the future.
Ignited and Electrify America are Bringing Electric Vehicle Awareness to Students and Educators with a Teacher Learning Community
October 4, 2023 – Santa Clara, California – For teachers passionate about sustainability, zero-emissions, and bringing career connections to students, Ignited is connecting the EV industry to the classroom. Ignited is on a mission to empower educators with direct industry connections so they can create cutting-edge curriculum and transform their students' career trajectories.
Empowering Educators and Students for a Cyber-Secure Future: Introducing the Cybersecurity Career Awareness Project, funded by the Office of Naval Research
September 28, 2023 – Santa Clara, California – In an increasingly digital world where even children have smartphones and connect to multiple networks every day, cybersecurity is a growing threat – to individuals, to organizations, and to nations. In Palo Alto Networks' recent "What's Next In Cyber report," 96% of surveyed organizations reported experiencing a cybersecurity incident in the previous 12 months, and 84% agree that they have seen more security incidents due to hybrid work. This increase in cyber threats and cyber attacks underscores the urgent need to strengthen cybersecurity measures.
The Teacher Behind Our New EV Curriculum
August 28, 2023 – Santa Clara, California – Nicole, our Ignited Teacher Fellow, developed an "EV Toolkit" for us this summer as part of a grant from Electrify America! During the school year, Nicole is a full-time high school Physics/Chemistry teacher in Concord, CA. We interviewed Nicole about her background and her project with us!
Get to know our new CEO: Emily Dilger, PhD
June 20, 2023 – Santa Clara, California – Emily Dilger, PhD, has been running Ignited's programs for the past four years and is stepping into the role of CEO. We interviewed Emily about this exciting transition!
Ignited seeks individuals interested in joining our Board of Directors
January 03, 2023 – Santa Clara, California – Ignited is actively seeking individuals to join the Board of Directors in addition to a financial professional excited to serve as Board Treasurer.
Two new leaders join Ignited's Board of Directors
August 15, 2022 – Santa Clara, California – Ignited is pleased to announce its two newest members to join our Board of Directors: Cesy Martínez, who works for San Francisco Unified School District on the College and Career Readiness team, and Terence Lim, the Head of International at Noom.
EPA Selects Ignited among 34 Educational Organizations Nationwide to Receive Funding For Environmental Project
August 09, 2022 – Today, the U.S. Environmental Protection Agency (EPA) is announcing the selection of 34 organizations to receive over $3.2 million in funding for projects under the Environmental Education (EE) Grants Program.
"When we equip communities with the right tools to raise awareness and advance environmental education, it benefits everybody," said EPA Administrator Michael S. Regan. "This funding will empower students and teachers in schools, and support community members in underserved and overburdened areas as we work together to tackle the climate crisis, advance environmental justice and deliver on our mission of protecting human health and the environment for all."
Ignited partners with KCI, Foothill, and The SEMI Foundation to create a new pre-apprenticeship and apprenticeship program for students and the semiconductor industry
March 29, 2022 – SEMI, the global industry association representing the electronics manufacturing and design supply chain, today announced that, in partnership with Ignited Education, Foothill College and Krause Center for Innovation, it has won a $1 million California Apprenticeship Initiative (CAI) New and Innovative Grant for the development of a semiconductor pre-apprenticeship and apprenticeship program to expand the pathway to careers in the microelectronics industry.
Ignited Alum Shares Mathematics Expertise with Educators at National Gathering
February 9, 2022 – Making math and science engaging is something that Kennedy Middle School Teacher Jacqueline Le strives for each day. Through math integrated lessons, Ms. Le and her middle school students have been learning about sustainable water resources. Ms. Le recently presented those lessons and her own research at the national Partners in Science meeting, where teachers from across the country came together.
Business, education, and nonprofit leaders working together to grow advanced technology and science talent pools
May 12, 2021 – In late April, the Krause Center for Innovation (KCI), Ignited, and Science from Scientists (SfS) wrapped up their inaugural Data Science and Analytics workshop with teachers from across the Bay Area, completing the first part of their new StepUP workforce development and diversity program.
Ignited announces five new board members
March 24, 2021 – Ignited is pleased to announce the five newest members to join our Board of Directors. Each new board member brings a unique perspective and expertise from government, education, philanthropy, and industry that will help fulfill Ignited's mission to connect underserved students to their future careers
20 Bayview-Hunters Point students begin summer internship program
June 25, 2020 – The San Francisco Public Utilities Commission (SFPUC) will officially launch its ninth annual CityWorks Summer Internship Program on June 29, offering 20 students from the Bayview/Hunters Point community important exposure to groundbreaking careers. Due to the coronavirus pandemic, this year's CityWorks program will be conducted virtually for the first time. The paid internship opportunity, which is being managed by the SFPUC, it's private contracting partners, Young Community Developers and Ignited, will help empower the 20 young adults by offering interactive projects and mentorship opportunities – showing them firsthand the vast career opportunities available to them within the utilities sector.
Ignited Names Jeff Schmidt CEO
August 14, 2019 – Ignited, one of Silicon Valley's leading educational nonprofits, today announced that its Board of Directors has named Jeff Schmidt as Chief Executive Officer. Schmidt joins Ignited from Lockheed Martin, a long-term partner over Ignited's 35-year history.
Oculus and Ignited Strengthen STEM Education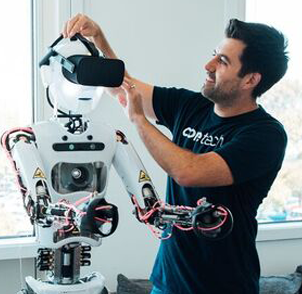 September 11, 2018 – Ignited had the great pleasure of sending several of our 2018 Summer Fellows to Facebook's Menlo Park campus, where they learned today's practical applications of their classroom coursework from their amazing Oculus Mentors. They worked on VR-related projects, ranging from reliability testing and writing code for robots to documenting best practices. Oculus beautifully captured the amazing impact their employees had on our passionate teachers in a series of featured Oculus VR blog posts.
Taking Innovation Back to School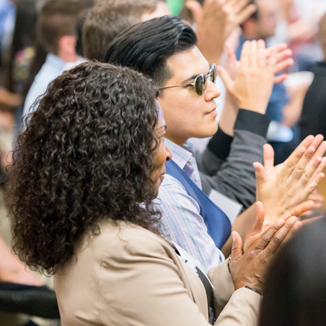 August 28, 2018 – Sixty-three Bay Area teachers are back in the classroom, better equipped to inspire and prepare thousands of students for careers in science, technology, engineering, and math thanks to summer fellowships they completed with top Silicon Valley companies. Working side-by-side with industry employees to deliver on real business objectives, the 2018 Teacher Fellows have gained insight into what it  means to work in cutting-edge industry roles, along with confidence in their ability to deliver a relevant and challenging STEM learning environment for their students.
Top Companies, Universities Spark STEM Innovation Through Ignited Teacher Fellowships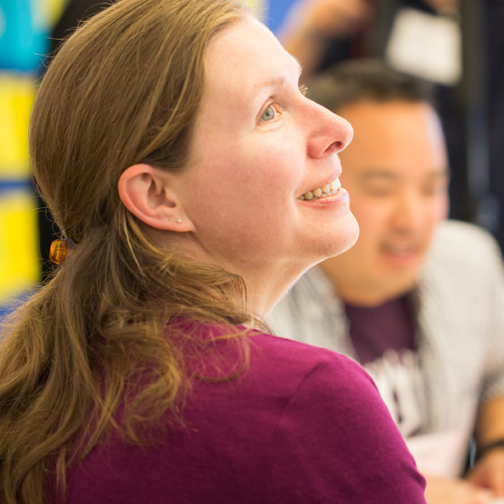 June 14, 2018 – An enthusiastic group of Bay Area teachers are working with the world's top companies to get new skills and experiences they can bring to their classrooms. Teachers from across the Bay Area joined Ignited's CEO, board members, and coaches to kick off their annual Summer Fellowship Program. Teachers get unique opportunities to do hands-on work for eight weeks with technology leaders. They bring their experiences back to their classrooms and turn it into interesting new curriculum, experiments and ideas for their students.