Empowering Educators and Students for a Cyber-Secure Future: Introducing the Cybersecurity Career Awareness Project, funded by the Office of Naval Research
By: Kathrine Dela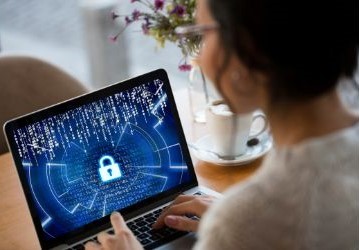 In an increasingly digital world where even children have smartphones and connect to multiple networks every day, cybersecurity is a growing threat – to individuals, to organizations, and to nations. In Palo Alto Networks' recent "What's Next In Cyber report," 96% of surveyed organizations reported experiencing a cybersecurity incident in the previous 12 months, and 84% agree that they have seen more security incidents due to hybrid work. This increase in cyber threats and cyber attacks underscores the urgent need to strengthen cybersecurity measures.
As these threats escalate, the industry grapples with a shortage of skilled technical and managerial experts who can safeguard against cyber attacks. Recognizing the importance of securing the online space, the White House and the Office of the National Cyber Director (ONCD) recently unveiled a strategy to bolster cyber education and training. Transforming cyber education, particularly for students in grades 6 to 12, is a pivotal step to nurturing the next generation of cyber warriors and closing the cybersecurity talent gap.
Ignited is actively cultivating a future that prioritizes cybersecurity. In partnership with The Krause Center for Innovation (KCI), and Science from Scientists (SciSci), Ignited has launched the Cybersecurity Career Awareness Project, funded by the Office of Naval Research. This initiative equips educators and students with a robust cybersecurity curriculum, comprehensive teacher training, and a supportive learning community. By addressing the industry's critical talent shortage and fostering greater awareness of cybersecurity, this project aims to lay the foundation for a more secure digital tomorrow.
Cybersecurity Curriculum
Developed collaboratively by educators and industry experts and extensively piloted in classrooms, the cybersecurity curriculum consists of educational modules aligned with academic guidelines and is easily integrable across various subjects. The middle and high school curriculum was designed to ignite excitement about cybersecurity topics and inspire students to enroll in the advanced math, computer science, and STEM-oriented electives that underpin many cybersecurity careers. With contributions from cybersecurity experts from Capital One, DoorDash, Northrop Grumman, the US Marine Corps, and others, the materials – lesson plans, activities, videos and handouts – are free for teachers.
Cybersecurity Teacher Training
Recognizing that empowering educators goes beyond offering a complimentary curriculum, this project also offers teacher training to increase awareness of the curriculum resources and to support educators in seamlessly integrating cybersecurity into their classrooms. The project provides teachers with flexibility in selecting training methods tailored to their circumstances, such as classroom coaching, teacher workshops, and summer internship experiences.
Cybersecurity Learning Community
To maintain teacher engagement and excitement around cybersecurity and related careers, Ignited's Learning Community hosts engaging cybersecurity seminars moderated by a teacher leader, where industry leaders share career insights directly with teachers. These sessions also spotlight educators who've successfully integrated industry-aligned lesson plans. Teachers in this community network and collaborate on curriculum development, resource sharing, and effective teaching strategies.
Given the urgent need for cybersecurity today and in the future, making cybersecurity education a top priority is critical. The unique approach of the Cybersecurity Career Awareness Project directly connects educators with industry professionals, offering exposure to the latest cybersecurity developments and expertise. The program empowers teachers to educate middle and high school students about cybersecurity, building their skills and awareness of the industry. By equipping educators with the tools and knowledge to inspire their students, we can build a resilient cybersecurity workforce from the ground up.