Ignited Names Jeff Schmidt CEO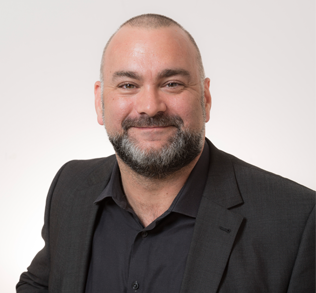 SANTA CLARA, Calif., Aug. 14, 2019 – Ignited, one of Silicon Valley's leading educational nonprofits, today announced that its Board of Directors has named Jeff Schmidt as Chief Executive Officer. Schmidt, 49, joins Ignited from Lockheed Martin, a long-term partner over Ignited's 35-year history.
"We are thrilled that Jeff is coming on board to lead Ignited. He brings a wealth of passion and experience that will be tremendous assets as Ignited continues to expand our impact and reach." said Kurt Krukenberg, President of Ignited's Board of Directors. "At the same time we are incredibly grateful to Shari for her tireless efforts to build transformational programs, committed partnerships, and an exceptionally strong team. Ignited has a solid foundation for growth and we are excited about inspiring the next generation of innovators in Silicon Valley and beyond."
Schmidt succeeds Shari Liss, who was recently appointed as the Executive Director of the SEMI Foundation, where she will continue to support education and career awareness in the field of high-tech. Liss was recognized by the Silicon Valley Business Journal in 2017 as one of the most influential women leaders in the Bay Area and served as Ignited's CEO for the last five years. In her 19 years with Ignited, she helped more than a thousand teachers get valuable, first-hand experiences in workplaces across the Bay Area.
Prior to joining Ignited, Schmidt led the Community Relations, Employee Communications and Engagement function for Lockheed Martin's Space Division, with teams based in California, Colorado and Florida. In his 25-year career, he has held a variety of leadership positions at Lockheed Martin, Lam Research, eBay and Hewlett-Packard in areas such as Community Relations, University Relations, Operations, Sales, Marketing and Human Resources. For more than a decade, he was based in Switzerland and Ireland, and worked extensively with teams across Asia Pacific, Europe and the Americas.
"I'm honored to join Ignited and work alongside such a talented team, passionate board and amazing corporate and university partners," Schmidt said. "2019 has been a fantastic year for Ignited. We've just finished our 35th year of Summer Fellowships, giving teachers unique opportunities to work at local companies and research labs over the summer. Over the next 12 months, we'll also be expanding our fellowship program, developing new STEM programs and bringing innovative workforce development and employee engagement solutions to companies and universities across the US. Ignited continues to change the lives of so many teachers and students and I'm excited to be a part of this work that has such a powerful impact on so many people in our community."
For a full bio, go to https://www.igniteducation.org/about/staff/jeff-schmidt-ceo
About Ignited
Founded in 1985, Ignited is a 501(c)(3) nonprofit connecting STEM professionals from companies and universities with teachers. These connections transform classrooms and inspire students to become our next generation of engineers, scientists, leaders and innovators. Ignited provides fellowships for educators to experience these unique work environments first hand and helps all of us build a powerful new workforce that's fully equipped to shape the future. Connect with us and learn more at www.igniteducation.org
Contact
For all media inquiries, please contact: Lena Athena at Lena@igniteducation.org or 408.553.3548.