A growing network of partners across the country have come together to participate in StepUP for Students, a new diversity, equity, and inclusion career program for high-needs school districts.
For 10 different advanced technology and science careers, companies can make smaller, customized investments in four main areas – content, training, experiences, and connections.

Each area helps students recognize new career opportunities:
Content
Companies fund the development of 5-6 branded, hands-on lessons and activities for students in any of the 10 advanced tech or science disciplines
Training
From group workshops to one-on-one classroom coaching, teachers learn more about how to share the technology and science topics with their students
Experiences
Students and teachers participate in career-enhancing experiences, projects, apprenticeships, and internships
Connections
Students interact with role models from companies. Teachers learn from peers and company professionals in learning communities. And a set of digital badges and online platform to share progress
To learn more, download our program overview or set up a 30-minute call.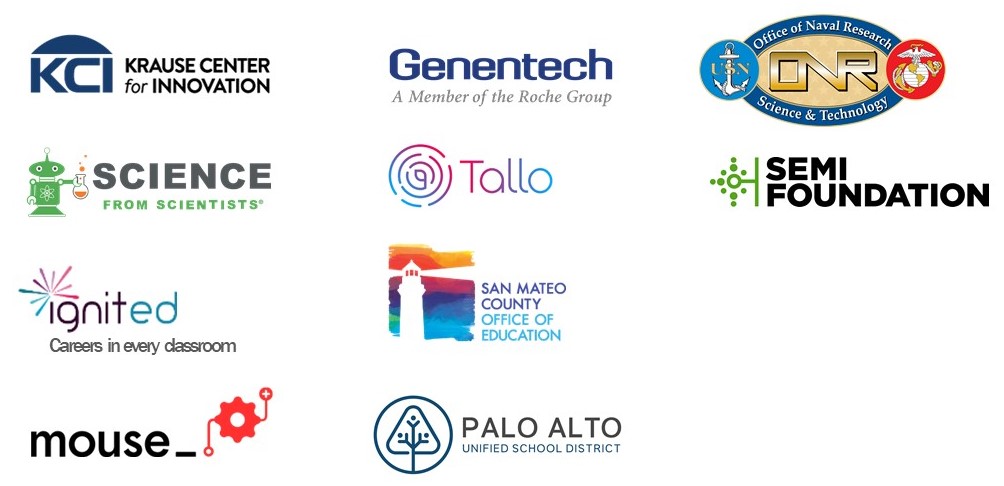 Get
Started
Set up a 30-minute call with our team
Company Experience
Weeks
Build awareness of critical careers
Collaborative Summer
Projects
Projects at your company for teachers