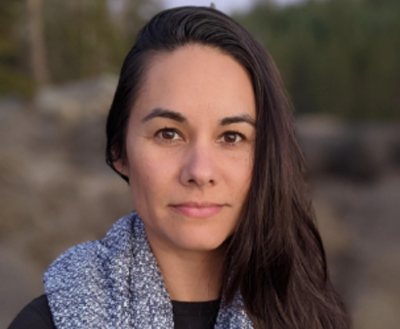 Born and raised in the San Francisco Bay Area, Meghan received her B.S. in Biology from San Francisco State University and M.A in Interdisciplinary Education from Santa Clara University. It was as an undergraduate that she developed a passion for research while working in conservation genetics. Her desire to make research accessible to young people led her to advocate for and create unique biotechnology programs, both at a small private school early in her career and at Los Altos High School where she taught Biotechnology and Biology for many years.
Meghan believes that all students deserve access to state-of-the-art science technology. She is on the board of a non-profit that aims to bring cutting edge biotechnology and science education to students and teachers to link classroom learning with real world applications, and she's hosted teacher workshops, organized equipment donations, and has written curriculum with a team of dedicated teachers and researchers, reaching thousands of students in the greater SF Bay Area.
Meghan values engaging students in bona fide research experiences to foster their confidence, curiosity, and connection. She's involved students in ongoing local environmental studies, and she's led them as citizen scientists to barcode rockfish and bee species in the Channel Islands. She's also initiated school to school collaborations, and connected her students with Kauai High students to identify and analyze soil bacteria in Kauai for potential antibiotics.
A life-long learner, Meghan stays engaged in the industry. As an Ignited alumni herself, her most recent summer internship was at Stanford University, developing tangible CRISPR-based lab curriculum for classroom teachers. When the opportunity arises, she can be found hiking in the Sierra's, surfing in Hawaii, or tucked away in her shop, practicing her carpentry skills.