Ignited and Electrify America are Bringing Electric Vehicle Awareness to Students and Educators with a Teacher Learning Community
By: Ellie Goldberg, Infinite Solutions Education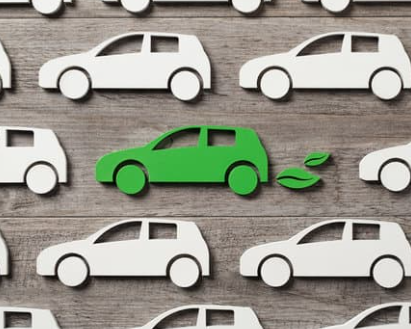 For teachers passionate about sustainability, zero-emissions, and bringing career connections to students, Ignited is connecting the EV industry to the classroom. Ignited is on a mission to empower educators with direct industry connections so they can create cutting-edge curriculum and transform their students' career trajectories.
As one of just five grantees from Electrify America, Ignited is excited to be partnering with two other California-based non-profit organizations–Resource Area for Teaching (RAFT) and Acterra–on the Transportation EVolved campaign. This innovative project connects teachers and their students with electric vehicle (EV) industry professionals to spread EV career awareness through:
Teacher trainings and seminars activating educators around EV education,
Classroom resources to expose students to EV technology and related careers, and
A student-guide to purchasing your first EV!
With school back in full-swing, the EV teacher training and seminars are kicking off with the launch of Ignited's 2023/2024 Learning Community. ANY teacher nationwide interested in bringing EV and career education into the classroom is welcome to be a part of Ignited's Learning Community. Join fellow educators for the first EV seminar on October 5th, focusing on realities of EVs with Miss GoElectric as the speaker.
Ignited's Learning Community consists of monthly virtual seminars connecting educators directly with industry leaders. Each hour-long session focuses on one or more of a wide variety of careers and industries and is sponsored by members of our growing network of industry partners, including Electrify America. Teachers in Ignited's Learning Community consider how topics like sustainability in science, water, cybersecurity, semiconductors, and biotechnology connect to the subjects they teach, like biology, art, or history! Community members love connecting directly with industry partners; one teacher shared "I liked hearing the researchers share about their work demands and experience in the lab…and that they were helping us find ways to apply those real-life biotech lab skills for our students in the classroom."
Following the industry leader's presentation, learning community members also hear from a teacher leader about ways to bring these industry concepts and skills into the classroom, and then have time to workshop ideas together. Another teacher described their experience this way:
I like to bake, but I don't make a decision about what to bake based on the recipe; I make a decision based on the reviews because I only have two hours to make something happen…That's how I feel about the [learning community]. Hearing from a teacher with real students in a real classroom and what did and didn't work for them is kind of like a recipe review for me.
The EV-focused sessions will also introduce teachers to the Transportation EVolved Toolkit. Created by a teacher-student team and vetted by industry and education experts, the toolkit is designed to be flexible–think, "choose your own adventure!"–so middle and high school teachers can easily fit EV awareness into their classroom content, whether they have room for one activity or a full unit!
Stay tuned for upcoming articles about other aspects of the Transportation EVolved campaign, including Acterra's first-EV purchase guide, RAFT's EV activity kits, and the process of building a successful collaboration with our partner non-profit organizations.